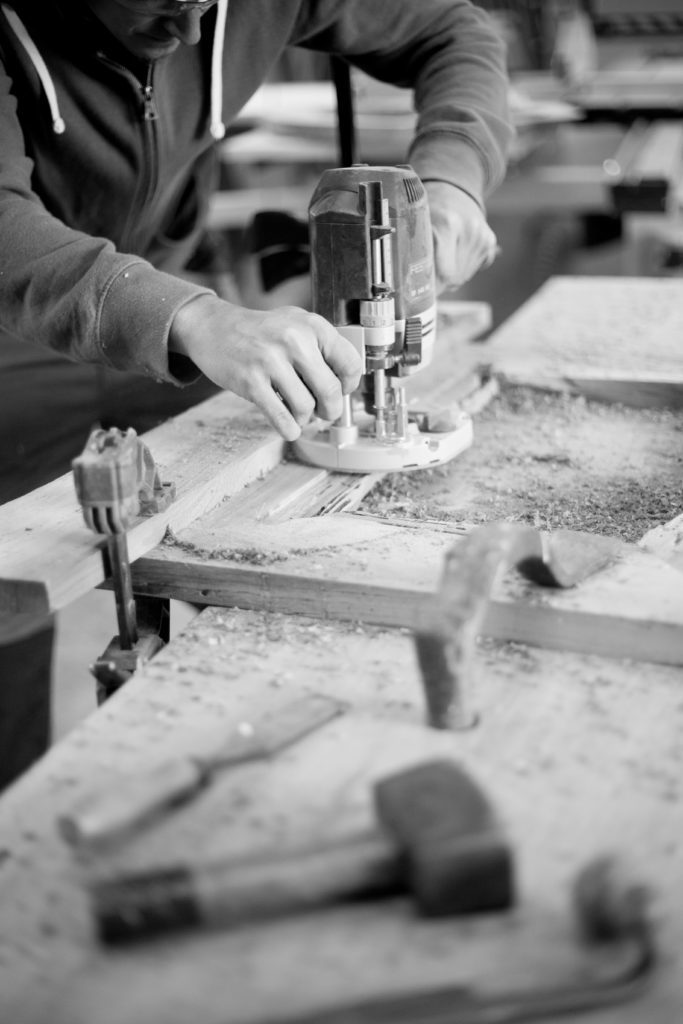 Benjamin Héron exposed since his childhood to the passion of wood in the carpentry workshop of his father.
Following an untypical school, Benjamin a cabinet maker trained by the "Companions du Devoir" a  French organization of craftsmen and artisans dating from the Middle Age. Benjamin received his diploma in 2007. He then took advantage to trained his skills in the aeronautical industry for 10 years. He manufactured, installed and adjusted VIP cabins for private aircraft in Toulouse. His first contact with the high-end luxury word.
In 2011, he begins a series of travels abroad in order to open his mind towards other horizons, mainly to understand new techniques and to put in practice new knowledge of the woodwork.
In Australia, Asia, and South America, he discovered creations of work of remarkable precision, carried out with rudimentary tools, new materials, new wood species worked with the respect and the love to each tradition. In addition to his hands-on experienced, he crossed a diversity of landscapes to which he founded an incredible source of inspiration and creativity.
Benjamin returns to France with the desire to put in practice all he learned with full potential. With a mind full of ideas and with the help of his father, he embarks on the adventure of Héron Design.
Resting in the heart of the countryside Gersoise, where the workshop remains anchored in nature.