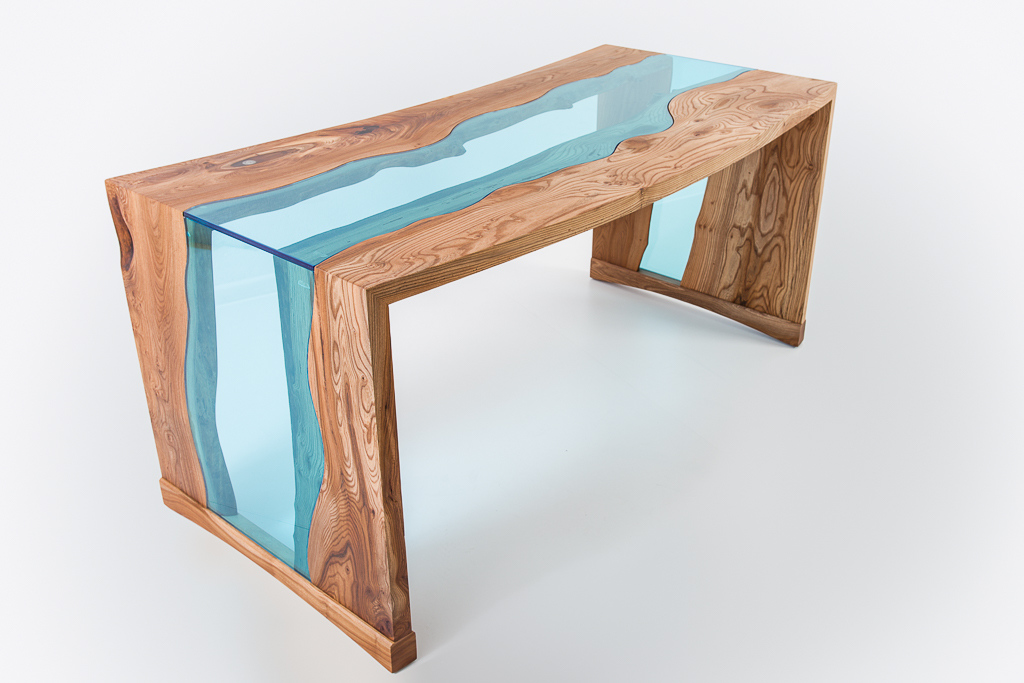 This abalone office is directly inspired by the world's highest waterfalls:
The Niagara Falls.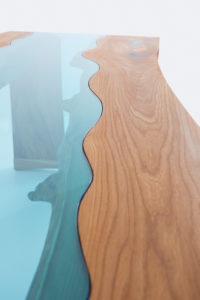 In its creation of unique pieces, Héron-design seeks to use natural forms and unmodified, so that the material remains in its natural state.
From a slightly curved abalone, this tray had the perfect shape to make a remarkable office. Héron-design, therefore, choose to use it in three parts, the tray and both feet falling. It offers both a very good ergonomics as well as an original and noble visual that mixes materials by drawing the best of each. Its glazed feet distinguish it from other structures, the base of which, for example, is made of steel.
Thus, the river flows in front of you to fall in cascade on both sides. The color of the light wood perfectly matches the turquoise blue of the laminated glass.
The matt varnish of the wood keeps the authenticity of the raw material. The noble aspect of the materials contrasts with the smooth and shiny surface of the glass.
Characteristics:
Collection : TABL'EAU
Reference : Office Niagara Falls
Dimensions : 160 x 80 x 75
Species : Abalone
Glass : Laminated / tinted glazing