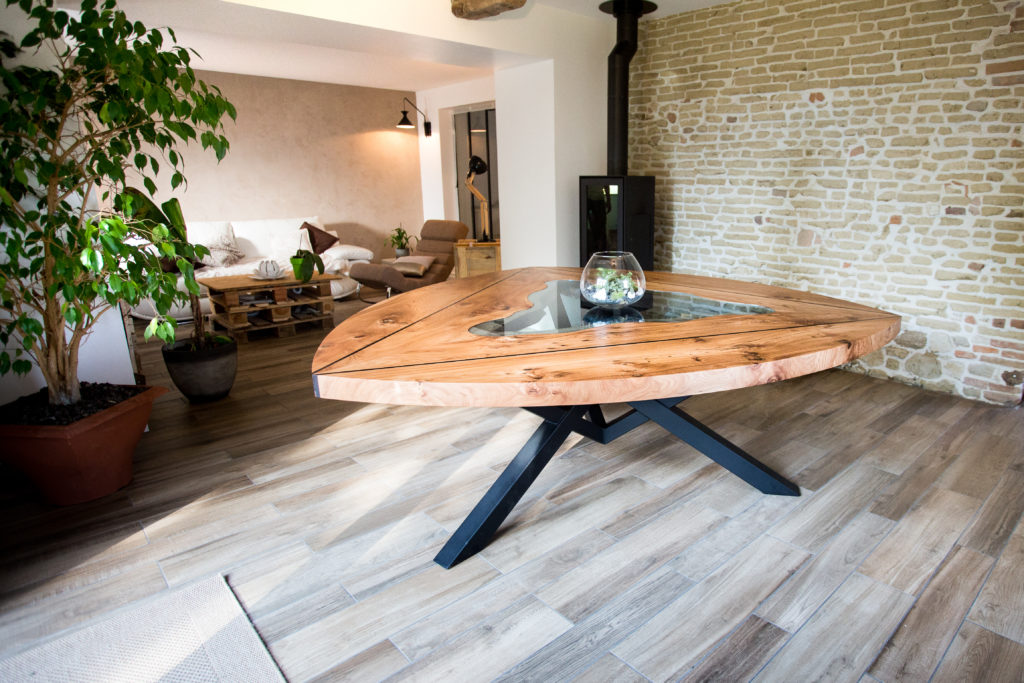 This custom dinning table, made with a rounded triangle shaped is a tribute to the Montagnon Lake located in the Pyrenees of France.
The original legs in steel seen through the blue glass makes this table  unique as well as incredibly technical and subtle. The width of the trays of Elm mixed with its lines in Wengé captivates the perfection of the triangle.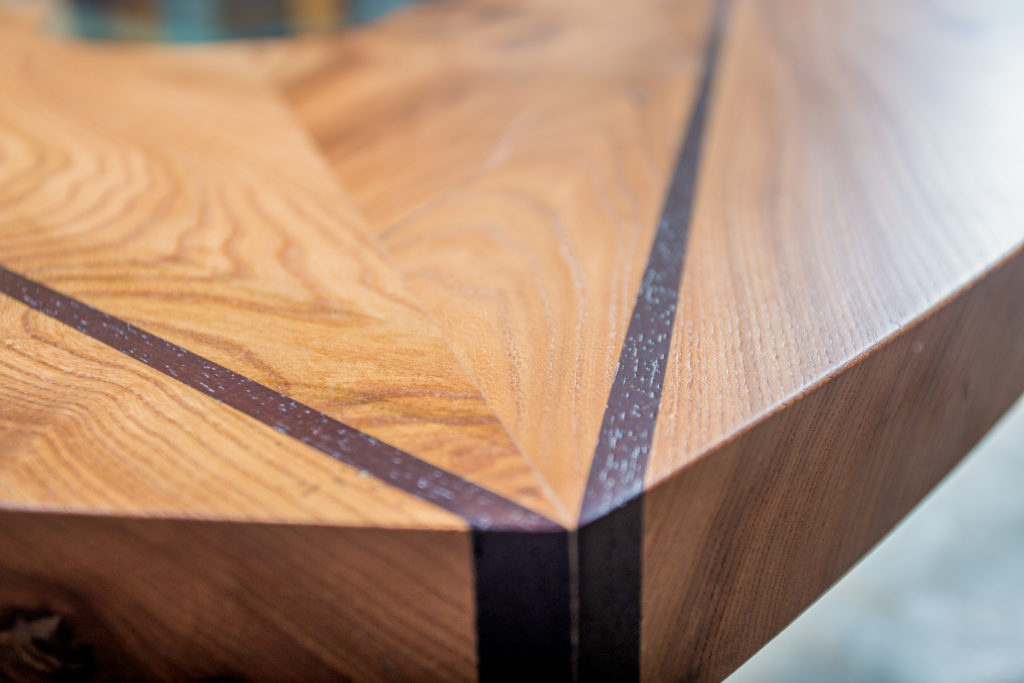 A custom made creation, Heron Design innovates its design by using the novelty of forms and its diverse possibilities.
An imposing dining table with about 2meters on both sides a dinning table that accommodate up to 12 people.
The powder-coated steel foot draws a visible point through the glass with turquoise reflections.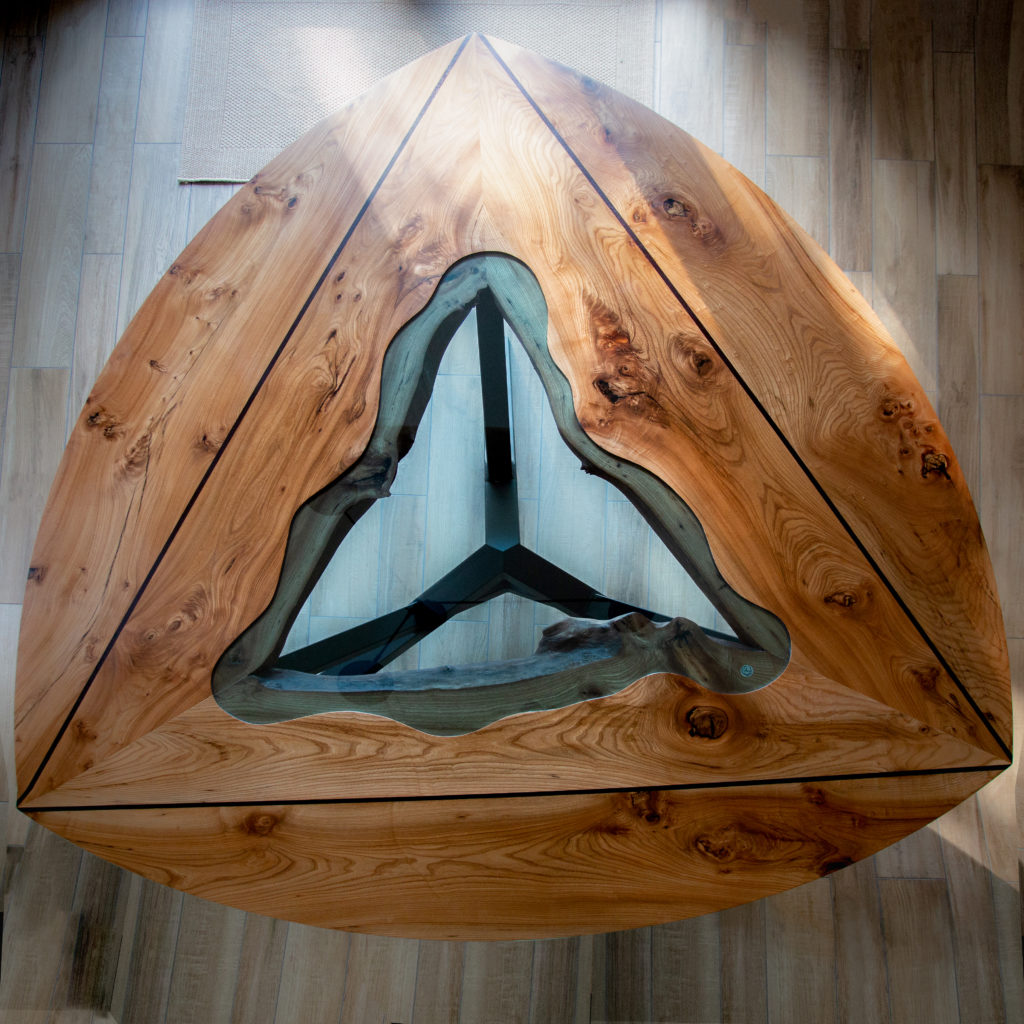 Characteristics :
Collection : Tabl'eau
Reference : Montagnon Lake
Dimensions : 200 x 200 x 200 x 75
Essences : Elm, Wenge
Glass : Laminated / Stained Glass