The Alcantara dining table is a tribute to the coastal river of Eastern Sicily.
Heron Design has chosen elm trays with deep asperities to create the inspiration of the impressive dugs of lava. We can notice the very rough finishing of the wood to contrast the natural forms of this canyon.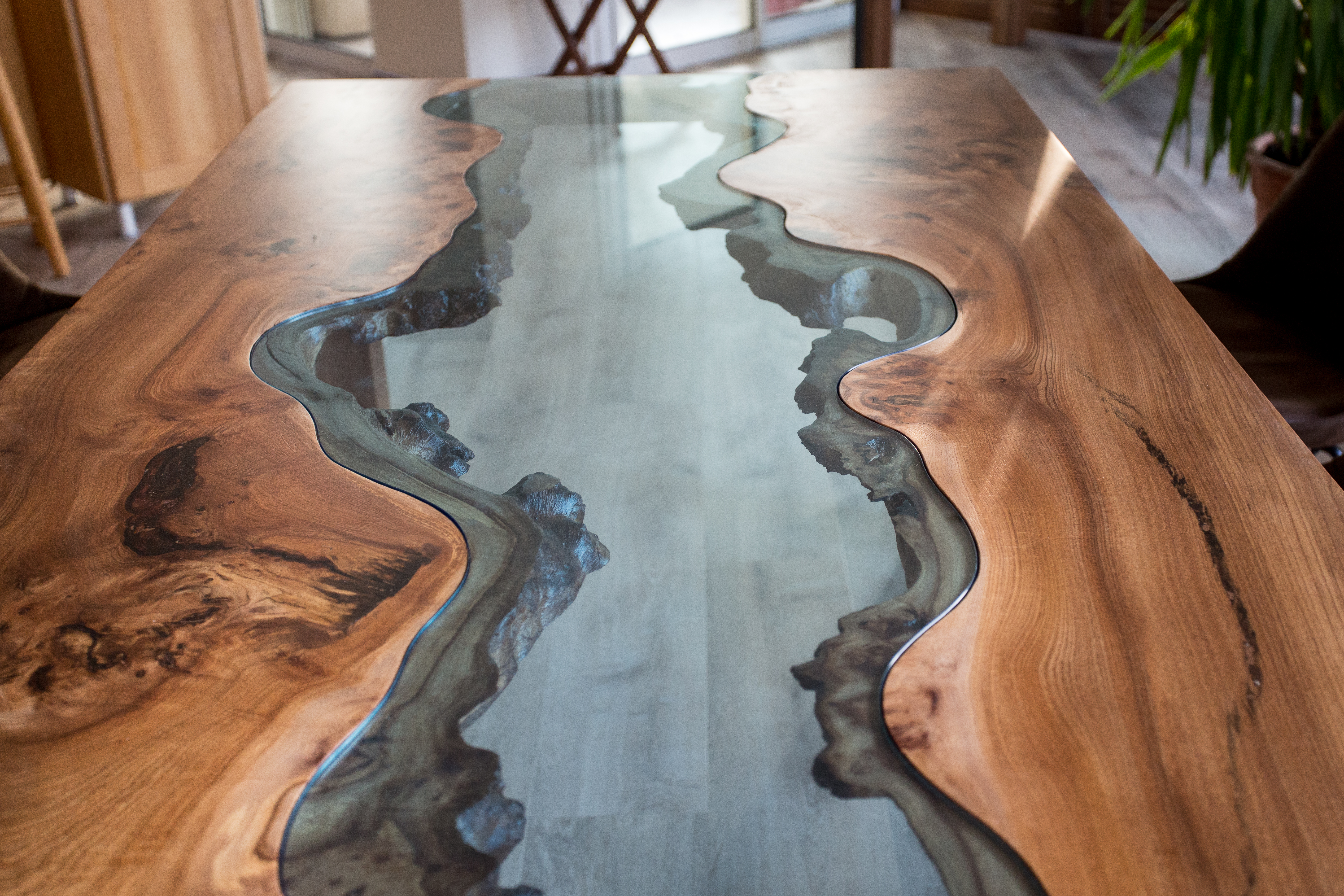 For the first time, Heron Design used a glass with a lighter shade.  A more neutral visual effect living the stillness of a clear blue background.
Heron Design uses beautiful pieces of elm wood that are composed of magnifying loupe which shows a strong character of the wood.
A new table, Heron Design maintains the natural style of the mixture of wood and metal, as it can be appreciated on the Colca Canyon table or the Karijini coffee table.
The clear resin captures the wood's natural defects, allowing Heron Design to offer raw tables, with a subtle character. 
This table represents a new vision of contemporary furniture in your living room …

Characteristics:
Collection : Tabl'eau
Reference : Alcantara Dining Table
Dimensions : 200 x 100 x 75
Species : Ormeau
Glass : Laminated / Tinted glass
Information and order : Contact us.