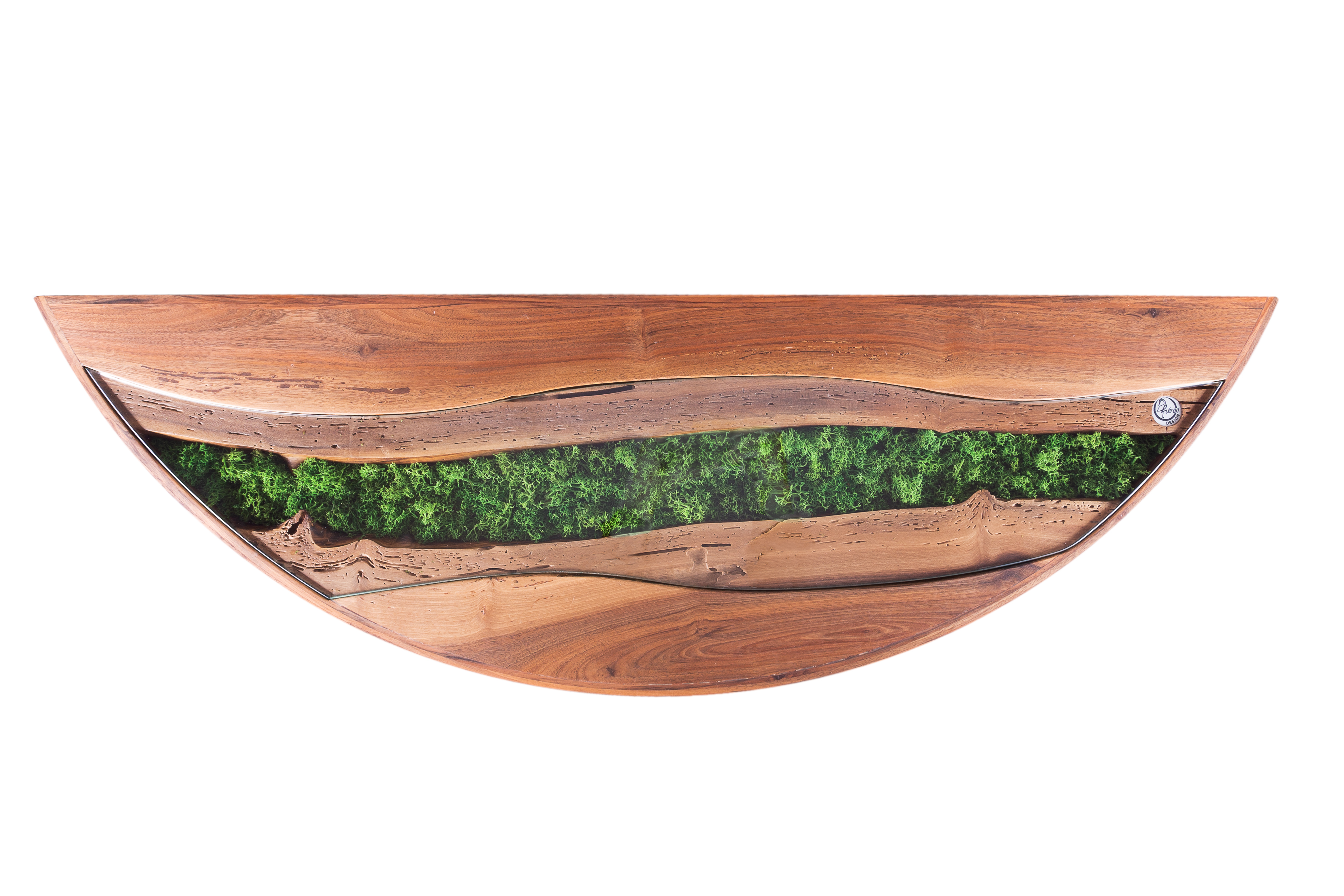 This first wall console is a different representation of nature by its natural corridor.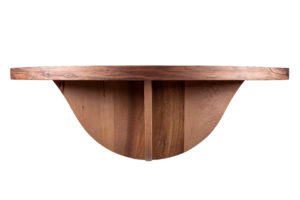 Heron Design has implemented a half-moon shape with a Walnut wood and a strapping technique, however the lower part is composed by a mixture of Walnut / Maple, that allows to stabilize and fix the console.
To change the atmosphere, Heron Design preferred clear glass encrusted on the tray to leave the full visual perception of the lichen.
A different state of mind for a new unique model.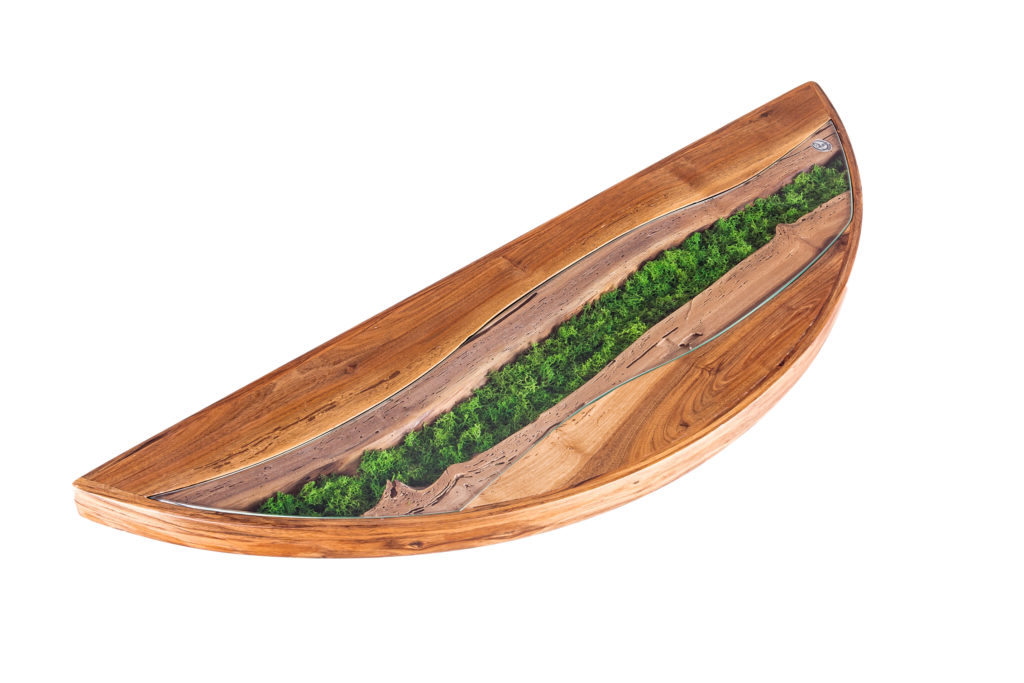 This console will elegantly dress the entrance of your home.
Characteristics:
Collection : Arbor'ecense
Reference : Console of Eden
Dimensions : 100 x 45 x 35
Species : Walnut / Mapple
Glass : Clear  Glass
Information and order : Contact us.