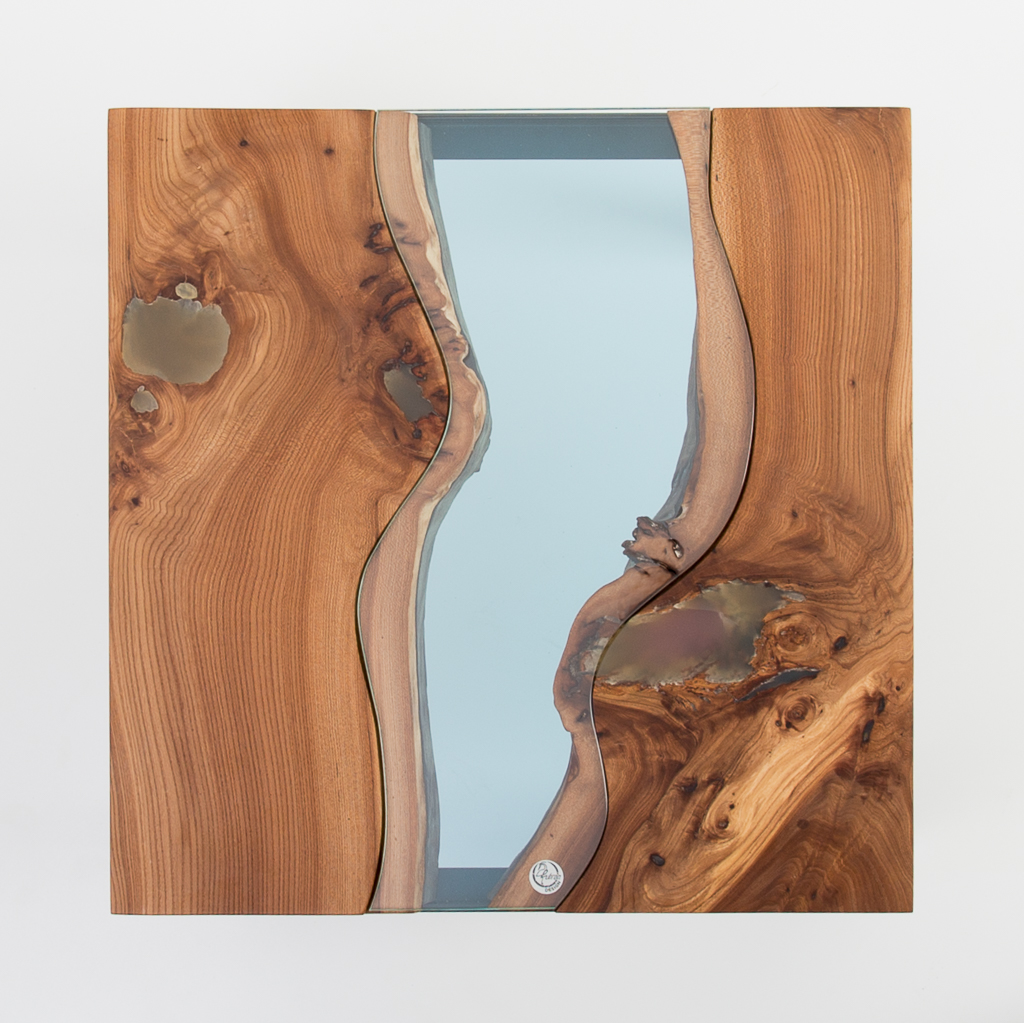 The Magdalena center table a piece that uniquely combines five materials.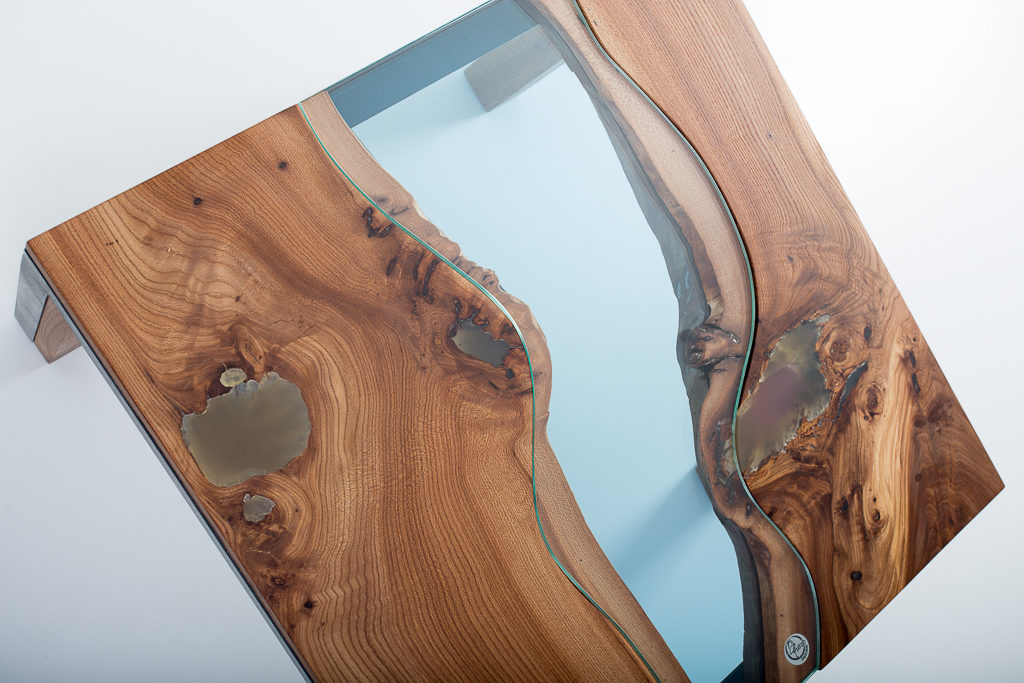 The cut of the elm and the deepest tinted plexiglass stands out because of the transparent crystal on the surface. The transparent resin splashed on the piece of wood creates resonance with the crystal in the center of the table. Finally, the table it's assemble on four steel legs.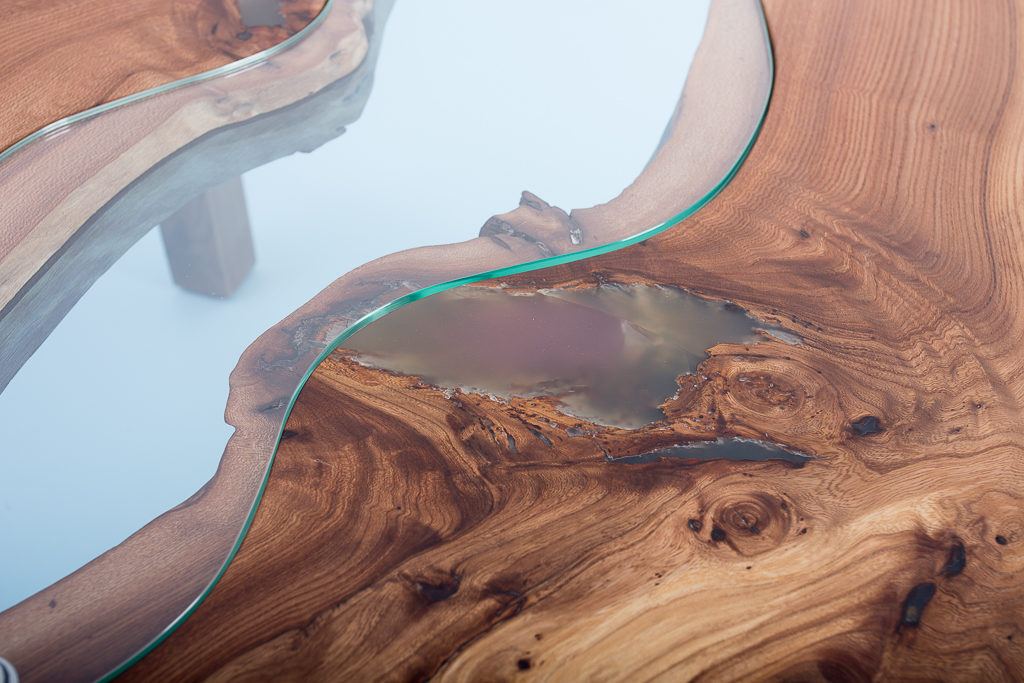 The Elm loupe is a natural defect in the wood. It is an outgrowth that presents aesthetic characteristics very appreciated in cabinetmaking and in marquetry.
The most deteriorated parts have been filled with translucent resin. Thus, the resin creates stains of glass that creates harmony with the veins of the wood.
Benjamin, the artist of Héron-design, was inspired by the Magdalena river, a river that accounts throughout its 1,540 km, thousands of small and great lakes, ponds and other swamps. A piece dedicated to his Colombian wife.
The Magdalena center table has the peculiarity of having an overlap of two glazed materials: at first a transparent glass on the surface and then a plexiglass stained on the bottom. This offers a magnificent game of depth that amplifies the resonance with nature.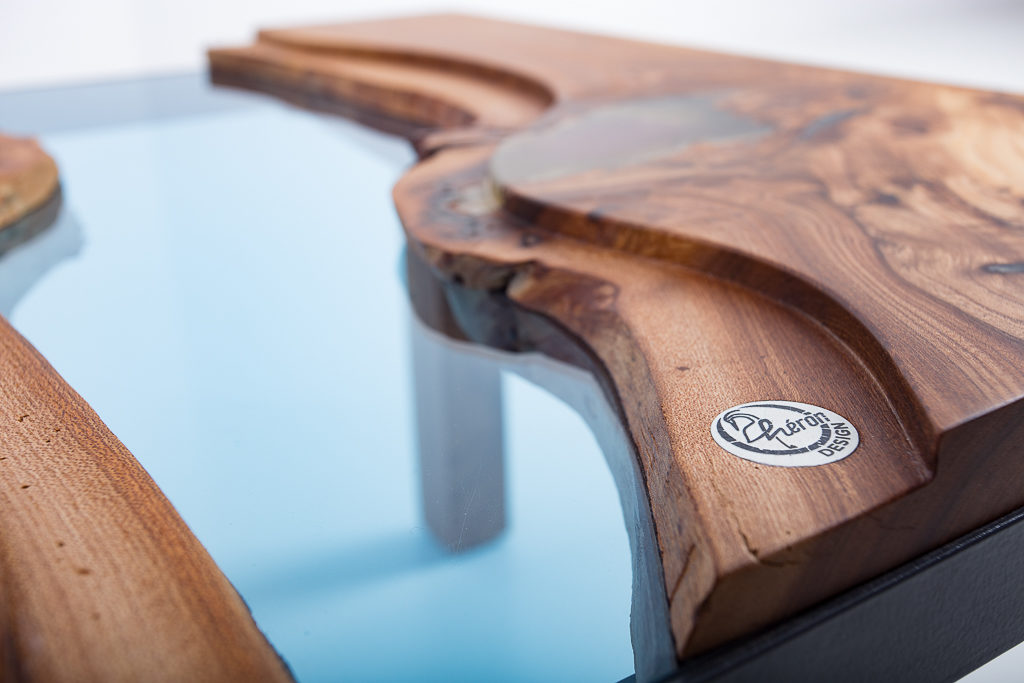 Characteristics:
Collection : Tabl'eau
Reference : Center table

 

Rio Magdalena
Dimensions : 60 x 60 x 45
Species : Elm
Glass : Clear glass and Tinted plexiglass
Information and order : Contact us