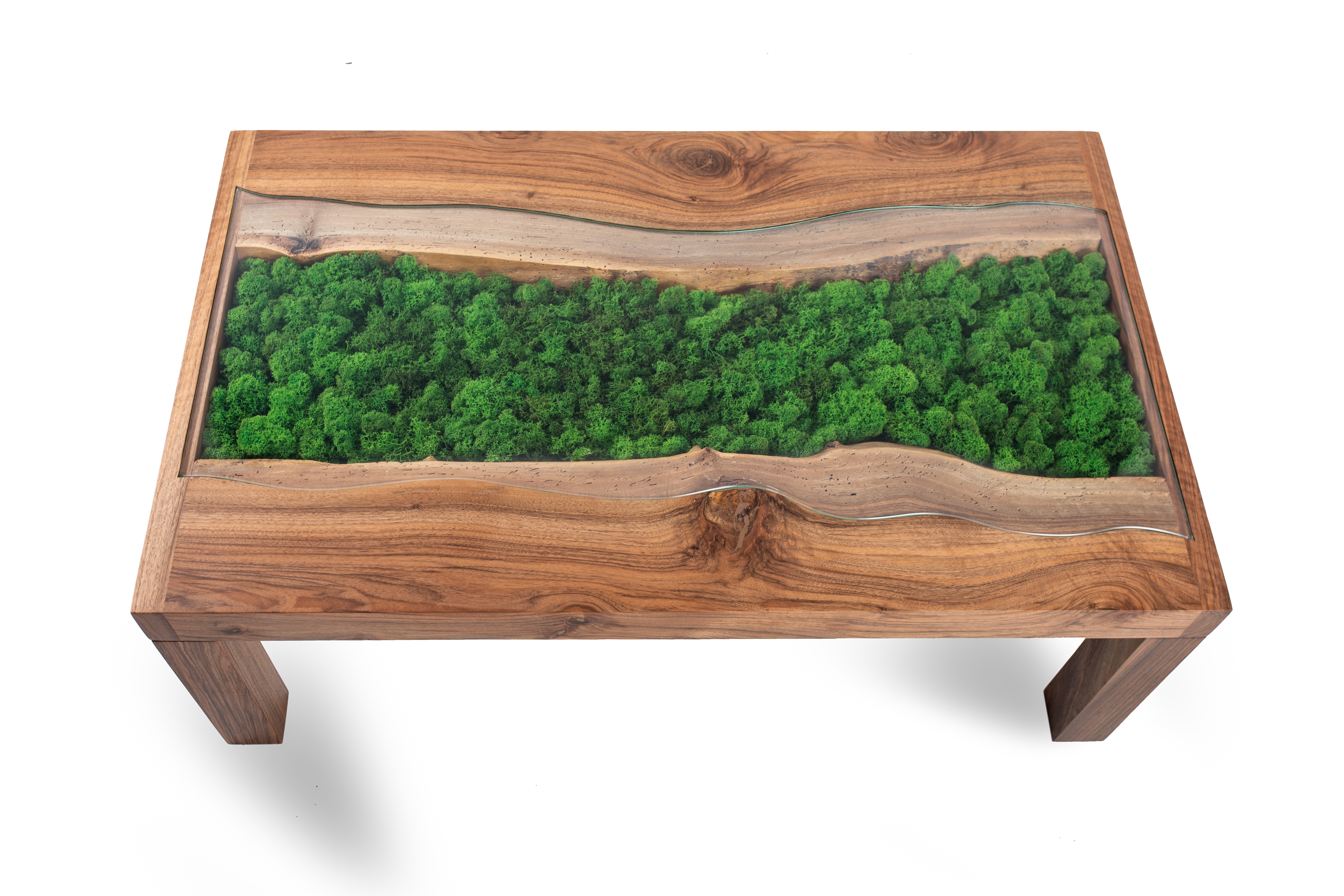 The first creation of a natural table composed of an alliance between wood and lichen.
This different style that Heron Design has created is a new model that evokes the values between nature and the work that can be created around these different materials.
The contrast of colors between the fresh stabilized moss and the walnut, evokes a pleasant visual effect. Heron Design uses the same procedure as the Tabl'eau collection to cover the moss with a transparent laminated glass.
A sober, elegant and light coffee table that decorates perfectly your living room.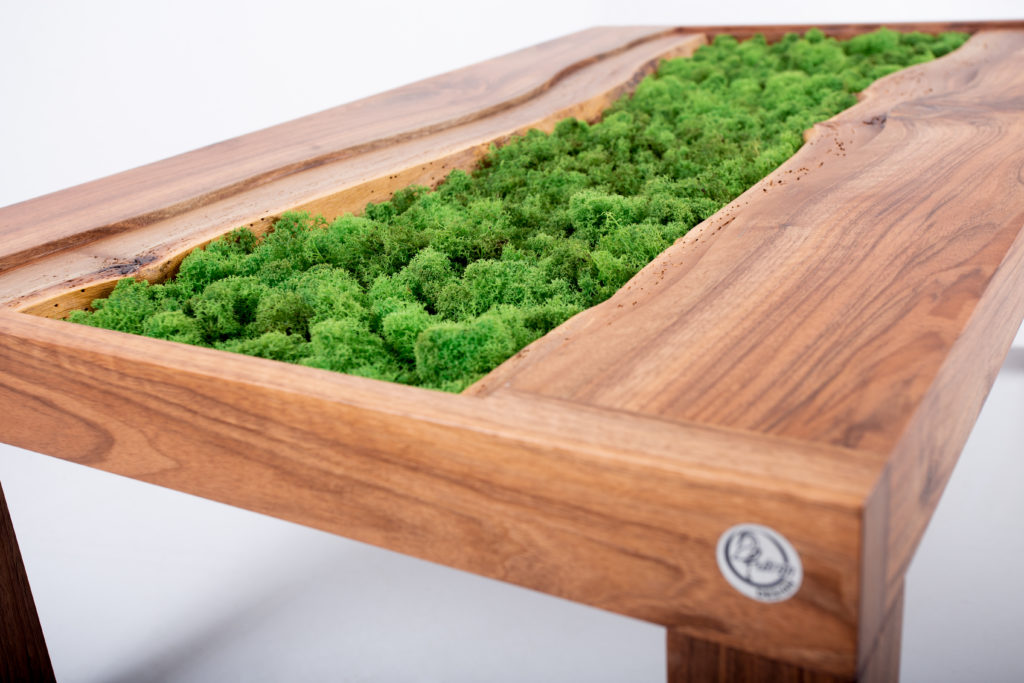 Characteristics:
Collection : Arbo'recense
Reference : Center Table Bouconne
Dimensions : 100 x 60 x 35
Species : Walnut
Glass : Clear Glass