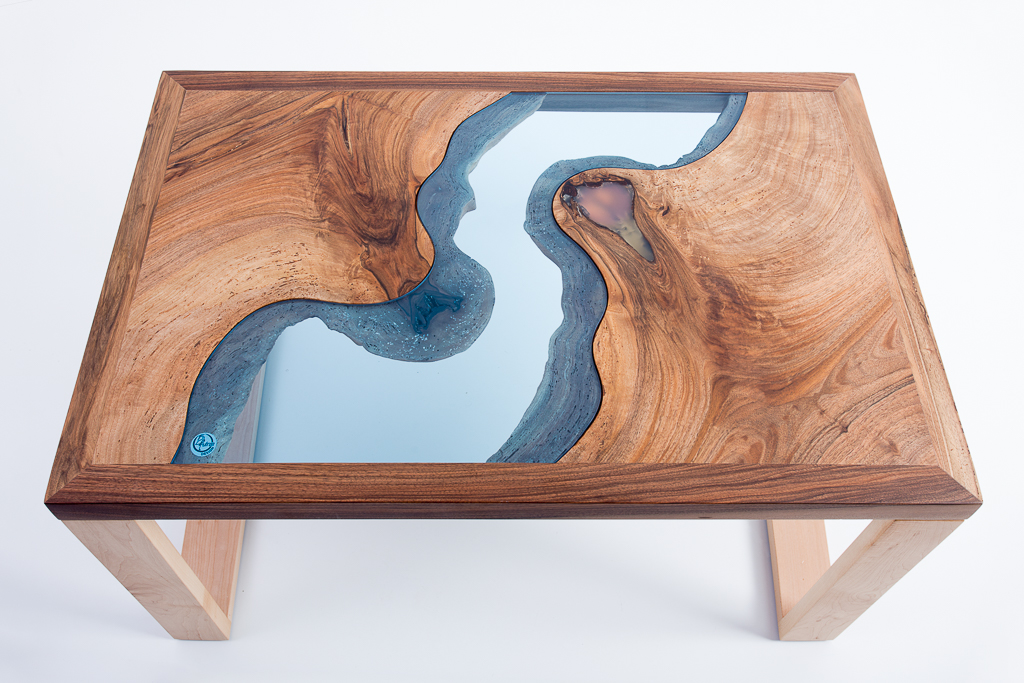 The design of the center table Amazon is designed using the natural shape of the wood.
Héron-design used this form of wood as an inspiration of the South American landscape to represent a table dedicated to the world's largest rainforest. The transparent resin creates resonance with the plexiglass as a representation of the river.
The creativity of Héron-design leads them to use a walnut loupe cut in its thickness. The two halves were placed face to face to give asymmetrical shape and thus create the illusion of the river.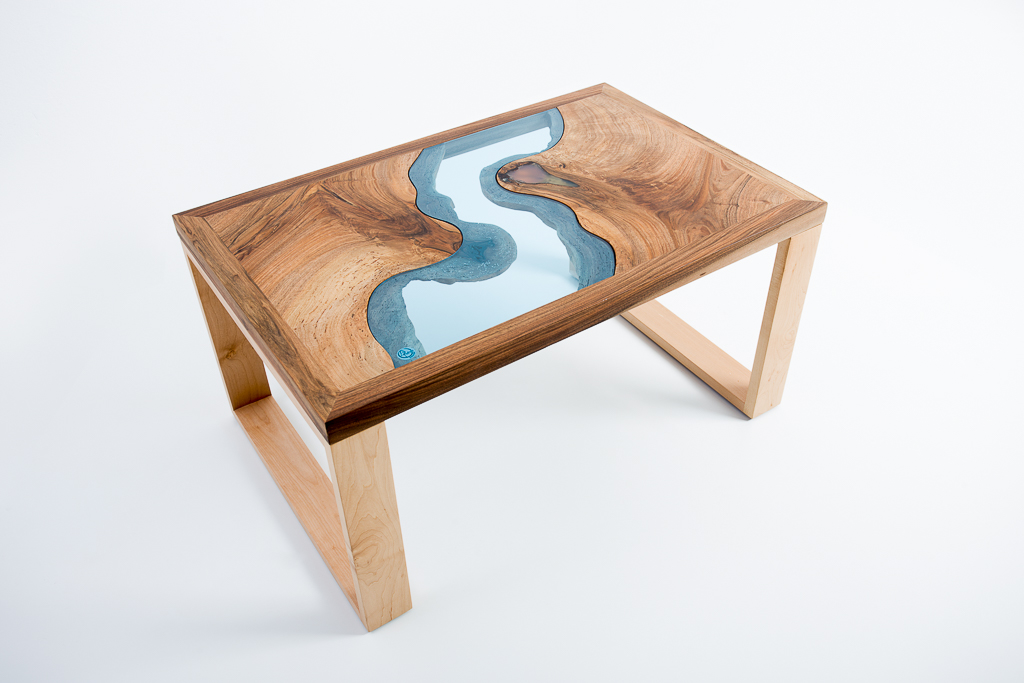 The maple wood base and the miter cut frame reinforce the uniqueness of the table.
Characteristics:
Collection : Tabl'eau
Reference : Center table Amazon
Dimensions : 90 x 60 x 45
Species : Walnut, maple, and a transparent resin
Glass : plexiglass / tinted
Information and order : Contact us